But you will receive power when the Holy Spirit has come upon you, and you will be my witnesses in Jerusalem and in all Judea and Samaria, and to the end of the earth. Acts 1:8
Likewise the Spirit helps us in our weakness. For we do not know what to pray for as we ought, but the Spirit himself intercedes for us with groanings too deep for words. And he who searches hearts knows what is the mind of the Spirit, because the Spirit intercedes for the saints according to the will of God. Romans 8:26-27
Hope does not put us to shame, because God's love has been poured into our hearts through the Holy Spirit who has been given to us. Romans 5:5
Song Lyrics
VERSE 1
There's nothing worth more
That could ever come close
No thing can compare
You're our living hope
Your presence, Lord
I've tasted and seen
Of the sweetest of loves
Where my heart becomes free
And my shame is undone
Your presence, Lord
CHORUS
Holy Spirit, You are welcome here
Come flood this place and fill the atmosphere
Your glory, God, is what our hearts long for
To be overcome, by Your presence, Lord
Your presence, Lord
VERSE 2
There's nothing worth more
That could ever come close
No thing can compare
You're our living hope
Your presence, Lord
CHORUS
Holy Spirit, You are welcome here
Come flood this place and fill the atmosphere
Your glory, God, is what our hearts long for
To be overcome by Your presence, Lord
Your presence, Lord
BRIDGE
Let us become more aware of Your presence
Let us experience the glory of Your goodness
Let us become more aware of Your presence
Let us experience the glory of Your goodness
|2x|
Words and Music by Katie Torwalt / Bryan Wilson © 1999 Maranatha! Music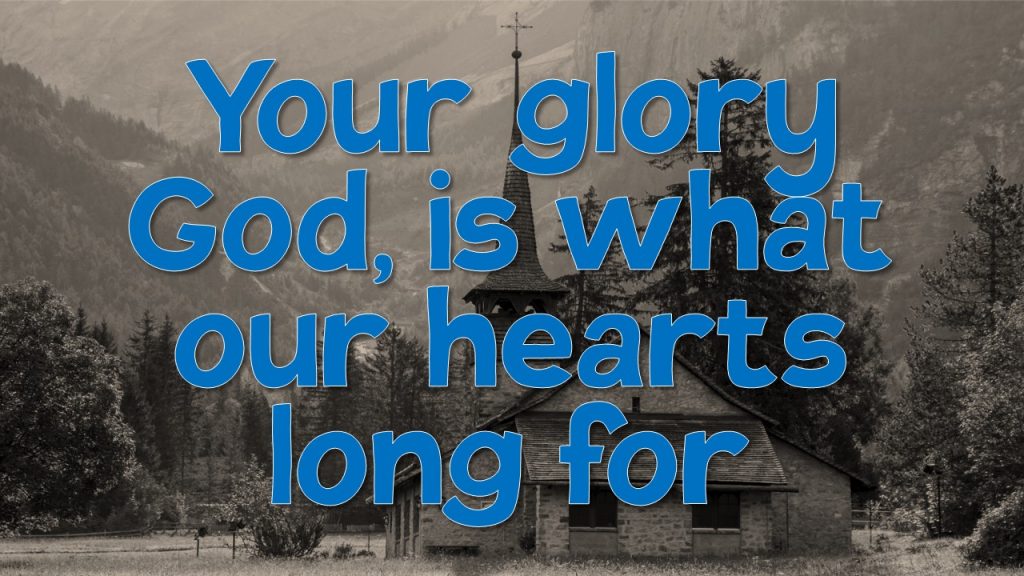 Important!
Please read the User Agreement. Find necessary helps here: embedding Fonts and unzipping Rar files.
The PowerPoint Worship Songs Premium version has Slide Master where you can edit the main layout, re-use and create new songs using the same format. It is 100% Editable PowerPoint Template. You can add your own images as part of background layout options. You may also add your church logo. Fonts are beautifully selected. Clean, large and simple. Lyrics are editable. By default, there's no animation. You may add effects, change the fonts, and colors. This is created with excellence for the glory of God.
May I ask for your support?
SHARE. Sharing our content through Social Media will boost our traffic and can help more churches and worship leaders like you.
SUBSCRIBE. Hit Like our Facebook page Let's Worship.
SIGN-UP. To receive periodic news report and updates from us, enroll to our mailing list.
SPEAK OUT. Leave a comment below.
LOOKING FOR MORE WORSHIP SONGS: See All Available Resources Here
Please SHARE this post. Thank you. God bless your ministry.