Therefore there is now no condemnation for those who are in Christ Jesus. For the law of the Spirit of life in Christ Jesus has set you free from the law of sin and of death. – Romans 8:1-2
Our eyes can be on the facts of life, or on the truth of Jesus. Overflow explores the perspective and reality of living life in the joy and peace of Christ. True to Planetshakers style, Overflow further develops the sound of living in the freedom Christ has won for all those who would receive His Salvation. Fresh sounds created to uplift the soul, dovetailed with Christ centered and Bible based lyrics, this live praise and worship album will help change your atmosphere and stir your faith to live in the overflow Christ can provide.
Song Lyrics
VERSE 1
Joy, there's a joy in my soul
I can't explain it but I know, it's you
Light, oh I'm feelin' so light
Like a weight has been lifted, by you
Jesus you are my break through, it's you

CHORUS
Now I'm free, yeah
There is nothing holdin' me
I'm free, yeah
Cause' you died and rose for me
Now I'm free, now I'm free

VERSE 2
Peace, there's a peace in my heart
There's a power that's with me, it's you
Jesus you are my break through, it's you
CHORUS
Now I'm free, yeah
There is nothing holdin' me
I'm free, yeah
Cause' you died and rose for me [x2]

Now I'm free
BRIDGE
No weapon formed against me, will overcome
The enemy is defeated, Jesus has won [x2]
CHORUS
Now I'm free, yeah
There is nothing holdin' me
I'm free, yeah
Cause' you died and rose for me [x3]
TAG
The enemy is defeated, Jesus has won [x4]
Words and Music by Planetshakers © 2016 [Merlin] FUGA Aggregation (on behalf of Venture3 Media); Music Services, Inc. (Publishing), Adorando Publishing, and 8 Music Rights Societies
Worshipers' Reviews
Great Lyrics. Powerful Words. <3 Jesus You're My Breakthrough. – Gerald Riataza

Worship is the highest kind of prayer. The word says we should worship in truth and in spirit. Such an anointed worshippers I can feel the anointing passes through me watching these videos. – Eyingbeni Tungoe
Before I went to ciy I wouldn't have been caught dead listening to this song let alone talking about him with my peers yet I've only been back a few days and I've already talked to a few of my friends about him. I'm telling you ciy is doing something right – Raybay
Top 17 Bible Verses on Victory
Now thanks be to God who always leads us in triumph in Christ, and through us diffuses the fragrance of His knowledge in every place. – 2 Corinthians 2:14
These things I have spoken to you, that in Me you may have peace. In the world you will[d] have tribulation; but be of good cheer, I have overcome the world. – John 16:33
For whatever is born of God overcomes the world. And this is the victory that has overcome the world[a] faith. – 1 John 5:4
The sting of death is sin, and the strength of sin is the law. But thanks be to God, who gives us the victory through our Lord Jesus Christ. – 1 Corinthians 15:56-57
Therefore do not let sin reign in your mortal body, that you should obey it in its lusts. And do not present your members as instruments of unrighteousness to sin, but present yourselves to God as being alive from the dead, and your members as instruments of righteousness to God. For sin shall not have dominion over you, for you are not under law but under grace. – Romans 6:12-14
Therefore submit to God. Resist the devil and he will flee from you. Draw near to God and He will draw near to you. Cleanse your hands, you sinners; and purify your hearts, you double-minded. – James 4:7-8
So shall My word be that goes forth from My mouth; It shall not return to Me void, But it shall accomplish what I please, And it shall prosper in the thing for which I sent it. For you shall go out with joy, And be led out with peace; The mountains and the hills Shall break forth into singing before you, And all the trees of the field shall clap their hands. – Isaiah 55:11-12
Yet in all these things we are more than conquerors through Him who loved us. – Romans 8:37
And he shall say to them, O Israel: Today you are on the verge of battle with your enemies. Do not let your heart faint, do not be afraid, and do not tremble or be terrified because of them; for the LORD your God is He who goes with you, to fight for you against your enemies, to save you. – Deuteronomy 20:3-4
I know how to be abased, and I know how to abound. Everywhere and in all things I have learned both to be full and to be hungry, both to abound and to suffer need. I can do all things through Christ who strengthens me. – Philippians 4:12-13
PowerPoint Slides Preview
Important!
Please read the User Agreement. Find necessary helps here: embedding Fonts and unzipping Rar files.
Note: You may full preview this PowerPoint worship song before purchasing by downloading the free version (see download link below).
May I ask for your support?
SHARE. Sharing our content through Social Media will boost our traffic and can help more churches and worship leaders like you.
SUBSCRIBE. Hit Like our Facebook page Let's Worship.
SIGN-UP. To receive periodic news report and updates from us, enroll to our mailing list.
SPEAK OUT. Leave a comment below.
To download this song for free, CLICK the link below: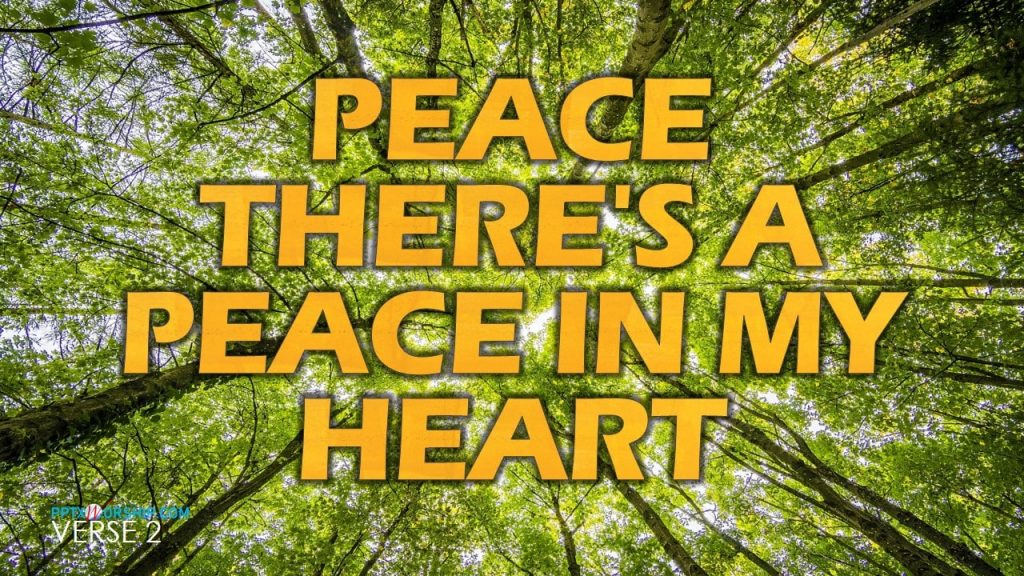 Can we ask a favor? Please SHARE this post! Hit the 'Like' button above or 'Comment' below before you leave or download the file. It's an encouragement to us. Thanks.
Watch I'M FREE' Lyric Video | Official Planetshaker video:
Thank you very much. Enjoy worshiping. God bless your ministry.