Goodness of God is a song about the goodness and faithfulness of our God that is always "running after" us. Our response is an outflow of love and surrendered life to Him. And here are some Bible verses, Scripture readings for call to worship relevant to the song Goodness of God.
Psalm 34:8-9
Oh, taste and see that the LORD is good! Blessed is the man who takes refuge in him! Oh, fear the LORD, you his saints, for those who fear him have no lack!
Psalm 23:6
Surely goodness and mercy shall follow me all the days of my life, and I shall dwell in the house of the LORD forever.
Exodus 33:19
And he said, "I will make all my goodness pass before you and will proclaim before you my name 'The LORD.' And I will be gracious to whom I will be gracious, and will show mercy on whom I will show mercy.
Psalm 136:1
Give thanks to the LORD, for he is good, for his steadfast love endures forever.
Psalm 84:11
For the LORD God is a sun and shield; the LORD bestows favor and honor. No good thing does he withhold from those who walk uprightly.
Matthew 7:11
If you then, who are evil, know how to give good gifts to your children, how much more will your Father who is in heaven give good things to those who ask him!
Romans 5:6-8
For while we were still weak, at the right time Christ died for the ungodly. For one will scarcely die for a righteous person–though perhaps for a good person one would dare even to die– but God shows his love for us in that while we were still sinners, Christ died for us.
Psalm 145:8-9
The LORD is gracious and merciful, slow to anger and abounding in steadfast love. The LORD is good to all, and his mercy is over all that he has made.
IMPORTANT! Download your free PowerPoint worship slides below. View PPTX slides properly by first, downloading and unzipping the file and then, installing fonts needed. See support on how to unzip .Rar files and installing Fonts.
VERSE 1
I love You Lord
Oh Your mercy never fails me
All my days
I've been held in Your hands
From the moment that I wake up
Until I lay my head
I will sing of the goodness of God
CHORUS
All my life You have been faithful
All my life You have been so, so good
With every breath that I am able
I will sing of the goodness of God
VERSE 2
I love Your voice
You have led me through the fire
In darkest nights
You are close like no other
I've known You as a father
I've known You as a friend
I have lived in the goodness of God
BRIDGE
Your goodness is running after
it's running after me
Your goodness is running after
it's running after me
With my life laid down
I'm surrendered now
I give You everything
Your goodness is running after
it's running after me
Words and Music by Jenn Johnson, Jason Ingram, Ben Fielding, Ed Cash, and Brian Johnson © 2019 Bethel Music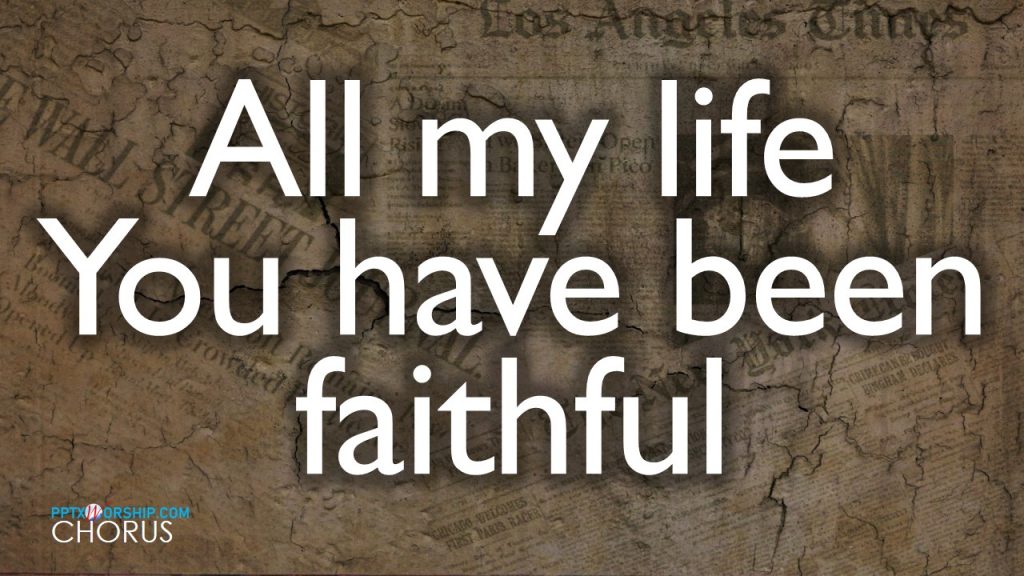 Goodness of God PowerPoint worship song premium version has slide master where you can edit the main layout, re-use and create new songs using the same format. It is 100% editable PowerPoint template. You can add your own images as part of background layout options. You may also add your church logo. Clean, large and simple. By default, there's no animation. You may add effects, change fonts, and colors. We updated the files regularly and you have a lifetime unlimited downloads subscription for each purchase!!!
Spread the WORD! Please SHARE this post. Sharing our LINKS through social media will help more churches and worship leaders like you. Subscribe to our mailing list. Follow us at Facebook and YouTube.